Today being the 15th of October 2023 marks the second anniversary of Bakandamiya Hikaya, an online book publishing platform and a product of Bakandamiya Global Concept Ltd. This is our brief story – a 2-year journey of bringing inspiring stories and essays from amazing writers across northern Nigeria and beyond.
How it all began
Bakandamiya Hikaya came into existence as a result of a serious technical issue we faced with our main website, Bakandamiya, due to an overflow of traffic during a successful debate competition organised for writers by Bakandamiya in 2020/2021. The platform that had over 5000 active members suddenly came crashing because of technical glitches that were beyond our control. And, a larger percentage of these members were writers who were very passionate about the prospect of the platform. We could not let the light dime; we had to do something and, to cut the long story short, we felt the need for a dedicated website for our authors and readers, and thus the birth of Bakandamiya Hikaya!
Therefore, Hikaya was created mainly for book lovers – readers, writers and literary critics and commentators. It's a platform that all forms of literary works are published from diverse authors, both old and upcoming. Writers can sell their paid books to Hikaya or publish their books for free. And readers can pay a subscription fee to read paid and free books.
Like any new product, during these 2 years of Bakandamiya Hikaya, we experienced challenges and achievements. Today, we are here to celebrate some of these achievements, also to reflect on difficulties faced and the way forward as we look into the future with more prospects.
To celebrate this milestone, we are proud to report to you our esteemed followers, subscribers, writers, editors and the general public that the following are some of our achievements thus far:
Starting with just 1 book, today, Bakandamiya Hikaya has published 121 books, among which 40 books are paid, while 81 are free books. Out of these books, 51 are complete and 70 are still ongoing, some near completion. These books comprise a total of 1,924 chapters published on the site as at today.
Our collections included all the genres of literature; 110 prose, 1 play and 10 poetry books. We have 116 books that are written in Hausa language and 5 that are written in English language.
We also do publish essays on the blog section of the platform. There are a total of 29 essays as of today, out of which 7 are book reviews, 15 writing tips, 3 general literature and 2 critiques.
Today, we are proud and grateful to have a total of 1,029 loyal subscribers that are regular and loyal on our site. We also recorded 2,088 comments, and counting, made by our happy subscribers thus far.
On the side of the writers, we are proud to have gotten 61 authors that published one or more books on our platform. These authors included 16 males and 45 females.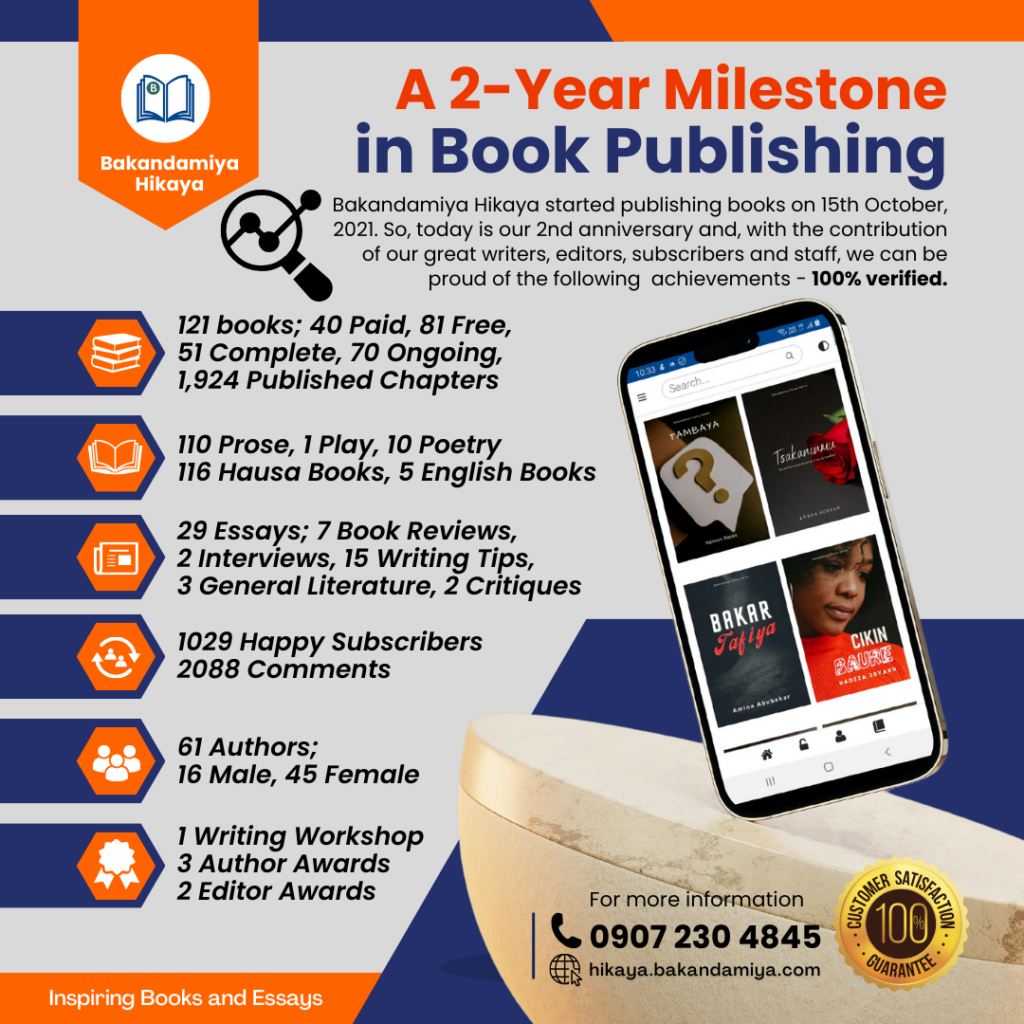 Awards to outstanding writers and editors
In light of today's celebration, we decided to honour some of our writers and editors that have shown great dedication and commitment throughout this journey. Therefore, we are introducing two awards that we hope to maintain every two years. These awards are Bakandamiya Golden Author, which will recognise three distinguished authors with Gold Medal, Silver Medal and Bronze Medal; then Bakandamiya Star Editor, which will merit selected editors that intellectually contribute to the development of Bakandamiya, Bakandamiya Hikaya and literature in general.
For this year, the awards attract prizes as follow:
Golden Author Award
Gold Medalist will take away:
A certificate of recognition
N50,000.00 cash prize
6 months subscription plan
Silver Medalist will receive:
A certificate of recognition
N30,000.00 cash prize
3 months subscription plan
Bronze Medalist will be given:
A certificate of recognition
N20,000.00 cash prize
1 month subscription plan
Are you ready!
First, we'd like to say choosing the amazing winners was one of the most difficult tasks of our two years of operation, mainly because there were just too numerous great writers who contributed and impacted thousands of readers with their inspiring stories. However, there will always be a winner! So, with gratitude to all our writers, editors, subscribers and followers, we hereby present to you the first set of Bakandamiya Award winners in the following order:
Bakandamiya Golden Author
The Gold Medalist: Lubna Sufyan
The Silver Medalist: Jamilu Abdulrahman (Haiman Raees)
The Bronze Medalist: Asma'u Abdallah (Fulani Bingel)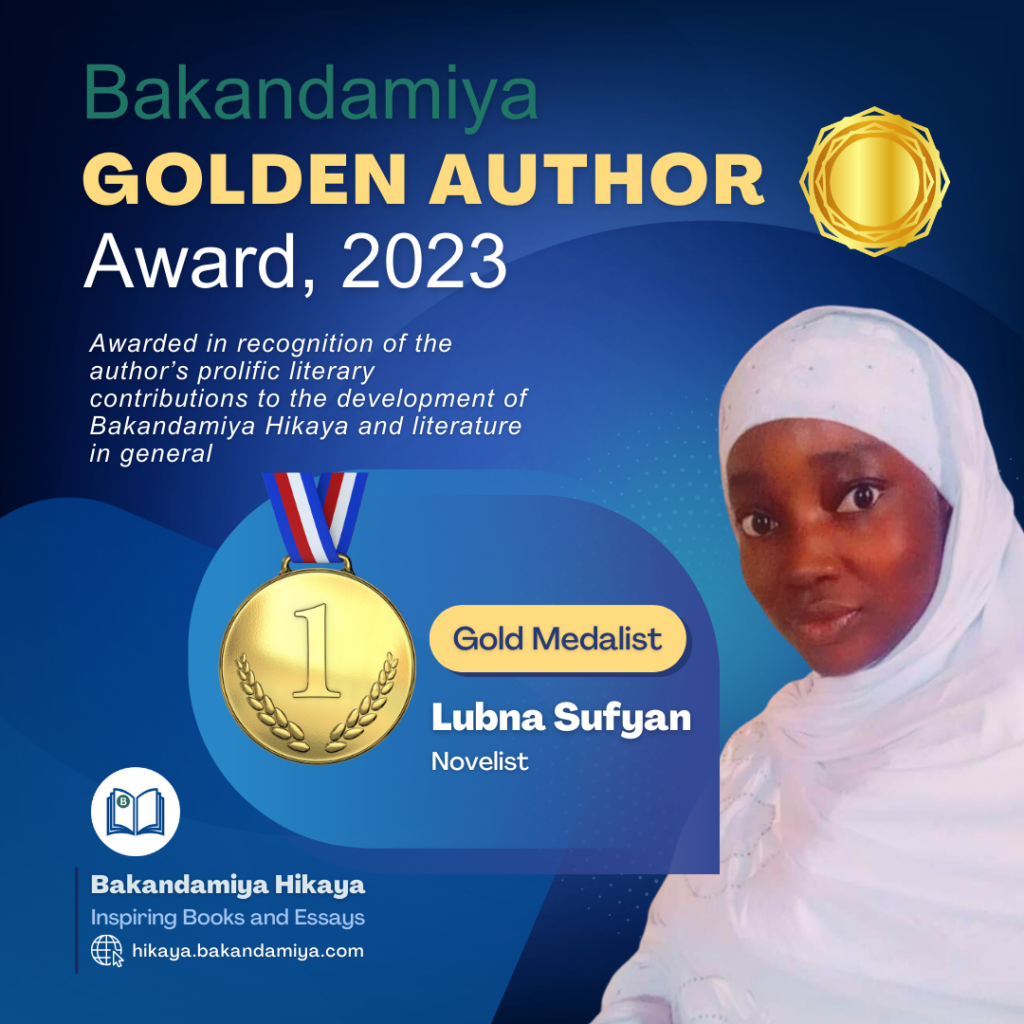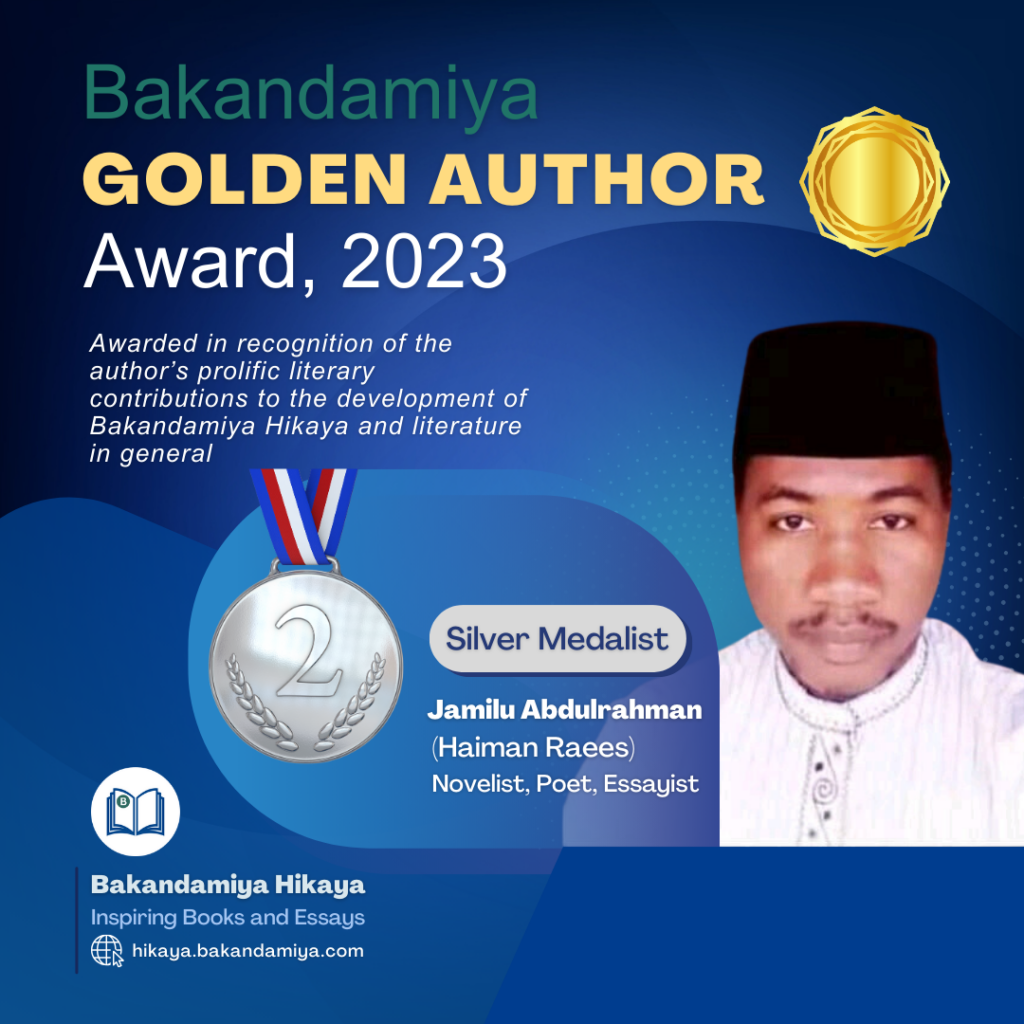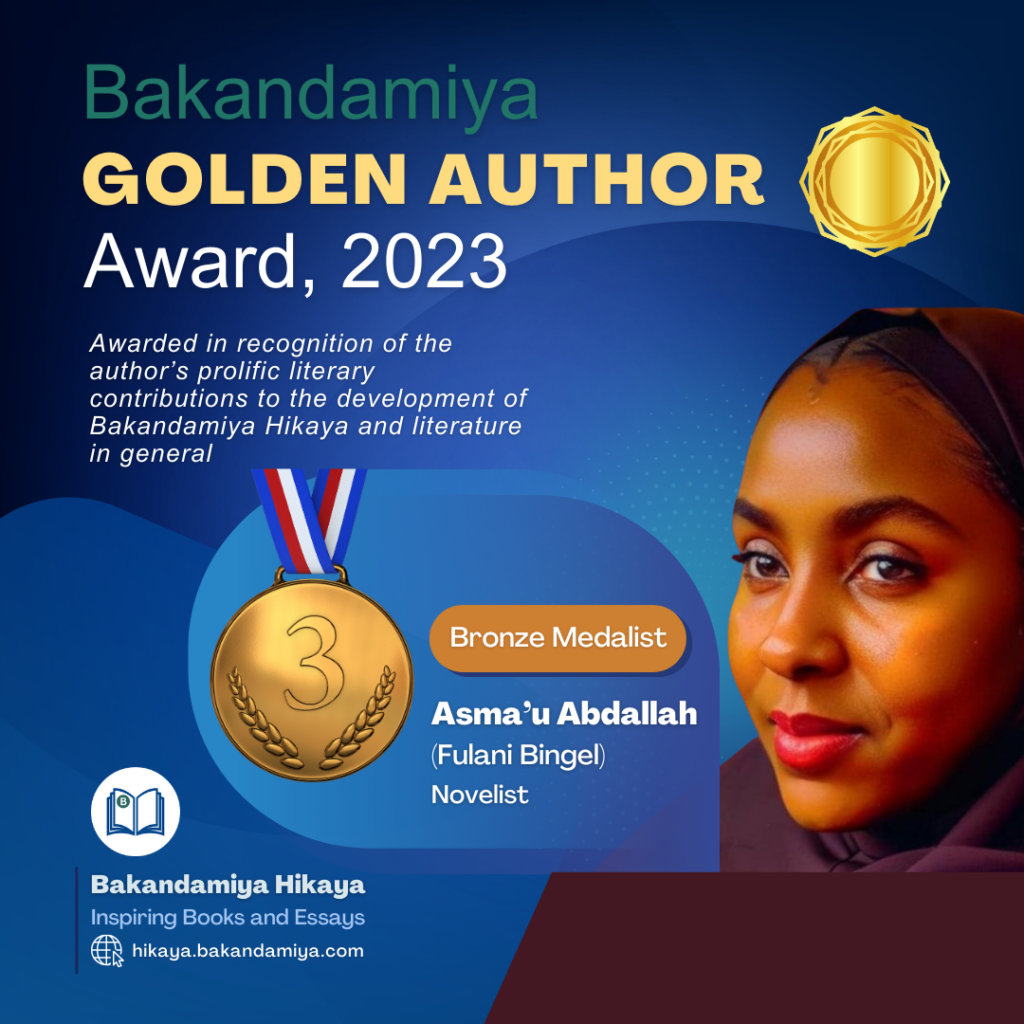 Bakandamiya Star Editor
Danladi Haruna
Lawi Yusuf Maigidan Sama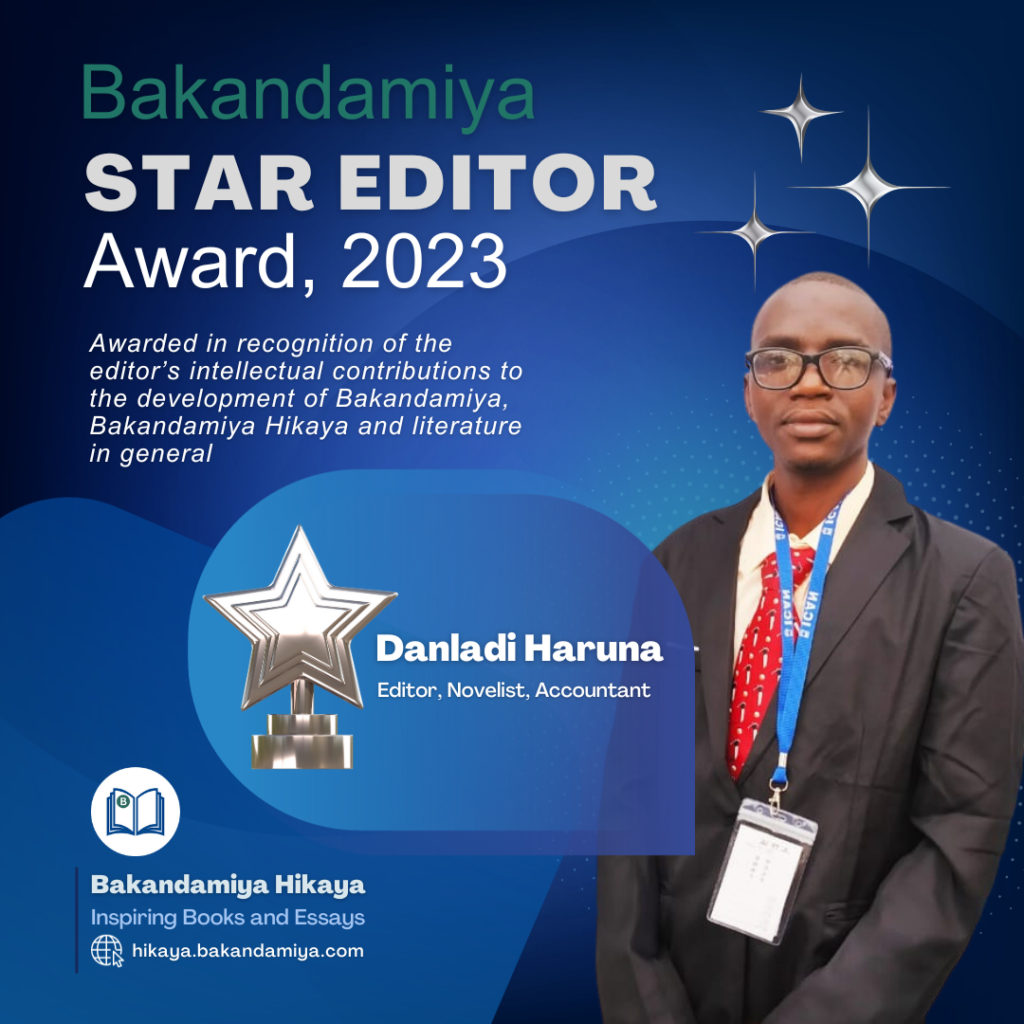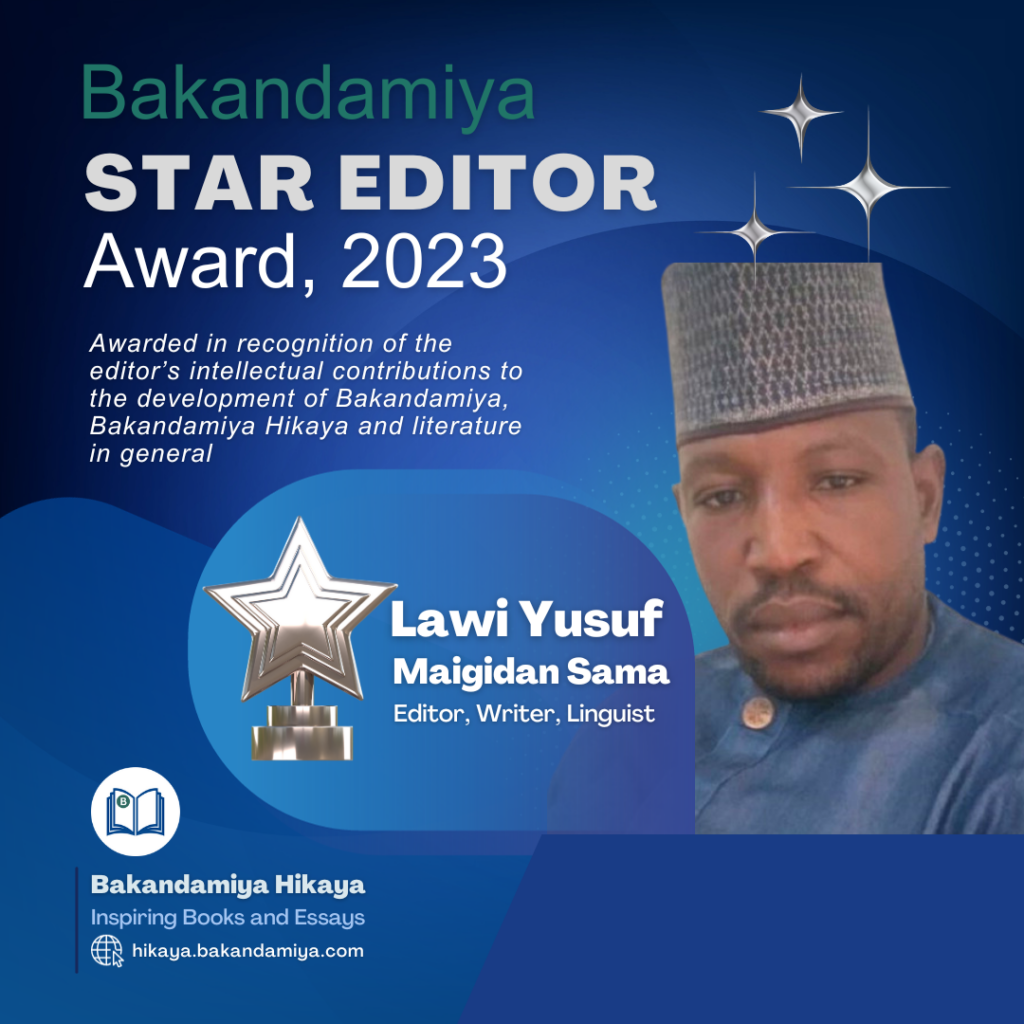 Promo for our happy subscribers
Also, we'd like to announce a special promo of 60% on all our subscription plans. It will last till 31st October 2023.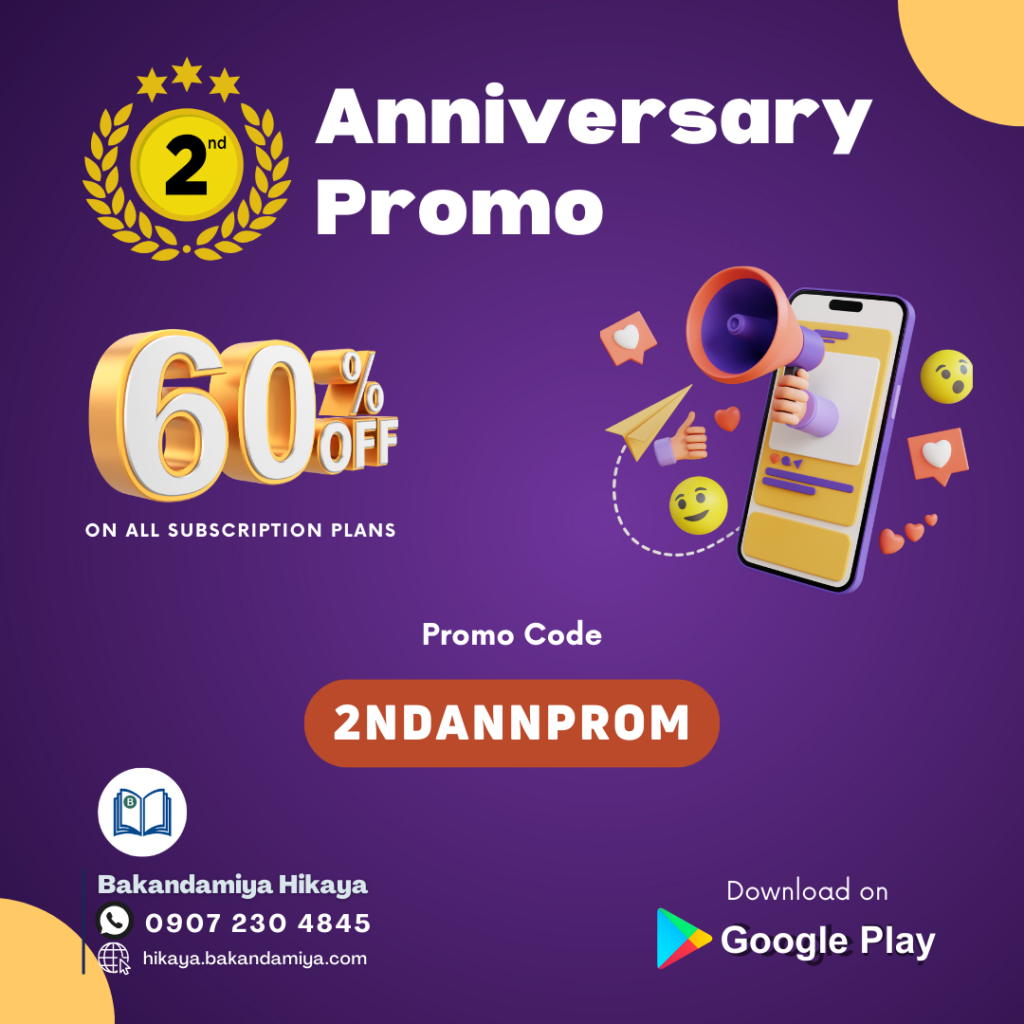 Review of subscription plan
As we earlier said, Bakandamiya Hikaya started with just 1 book, today we have 121, out of which 40 are paid books that we bought from our writers. With the current subscription plan, a subscriber can pay a minimum of N500 for 1 month to read all these 40 books, including 81 free ones.  With the current number of paid books and the rising cost of other expenses due to currency devaluation, it become necessary that we review the prices of our subscription plans. This is the only way we can continue to bring to our esteem customers interesting books from many writers of their choice.
We believe you can understand our reasons for the review, and hope that you will continue to patronize and support Bakandamiya Hikaya as we work to always better our services to you.
See the new subscription plans below:
| | | |
| --- | --- | --- |
| PLAN | DURATION | PRICE |
| Starter | 1 Month | N1,000 |
| Bookish | 3 Months | N2,500 |
| Bibliophile | 6 Months | N5,000 |
| Omniligent | 1 Year | N10,000 |
Bakandamiya Hikaya subscription plan with effect from 15th October 2023
You can visit our website to subscribe.
Once again, we would like to extend our gratitude to all our writers, editors and subscribers for trusting Bakandamiya Hikaya and Bakandamiya Global Concept Ltd.
God bless you all!